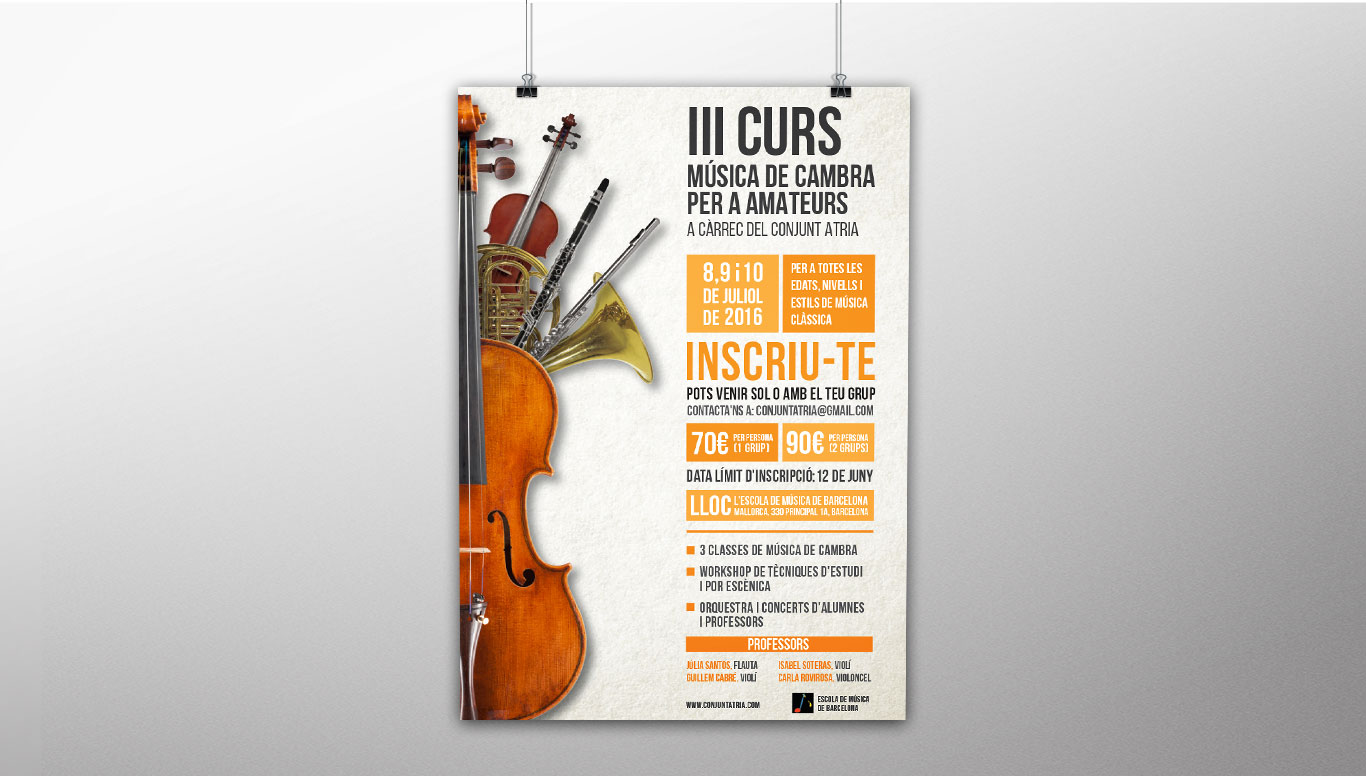 III CURS DE MÚSICA DE CAMBRA PER A AMATEURS
Client: Conjunt Atria
Project: Poster design for the promotion of their Chamber Music workshops for amateurs.
---
Conjunt Atria is a young group of chamber music who opt for ancient music due to the fact that they have identified themselves with their philosophy and they are interested in the constant search that this entails. Its repertoire focuses on the music of the seventeenth and eighteenth centuries.

As pedagogues, they have created a Chamber Music Course for Amateurs that is held semiannual.
Being such a brand new in the education market and being not well known, was a clue to get participants for their courses.
The aim of their workshops was to involve all those amateur musicians of different ages, designing such a youthful and modern aesthetic poster with the aim of leaving behind the idea that classical and chamber music is boring. Also, they wanted to show their professionalism as musicians. For that reason, I opted for a very structured and clear-cut design.