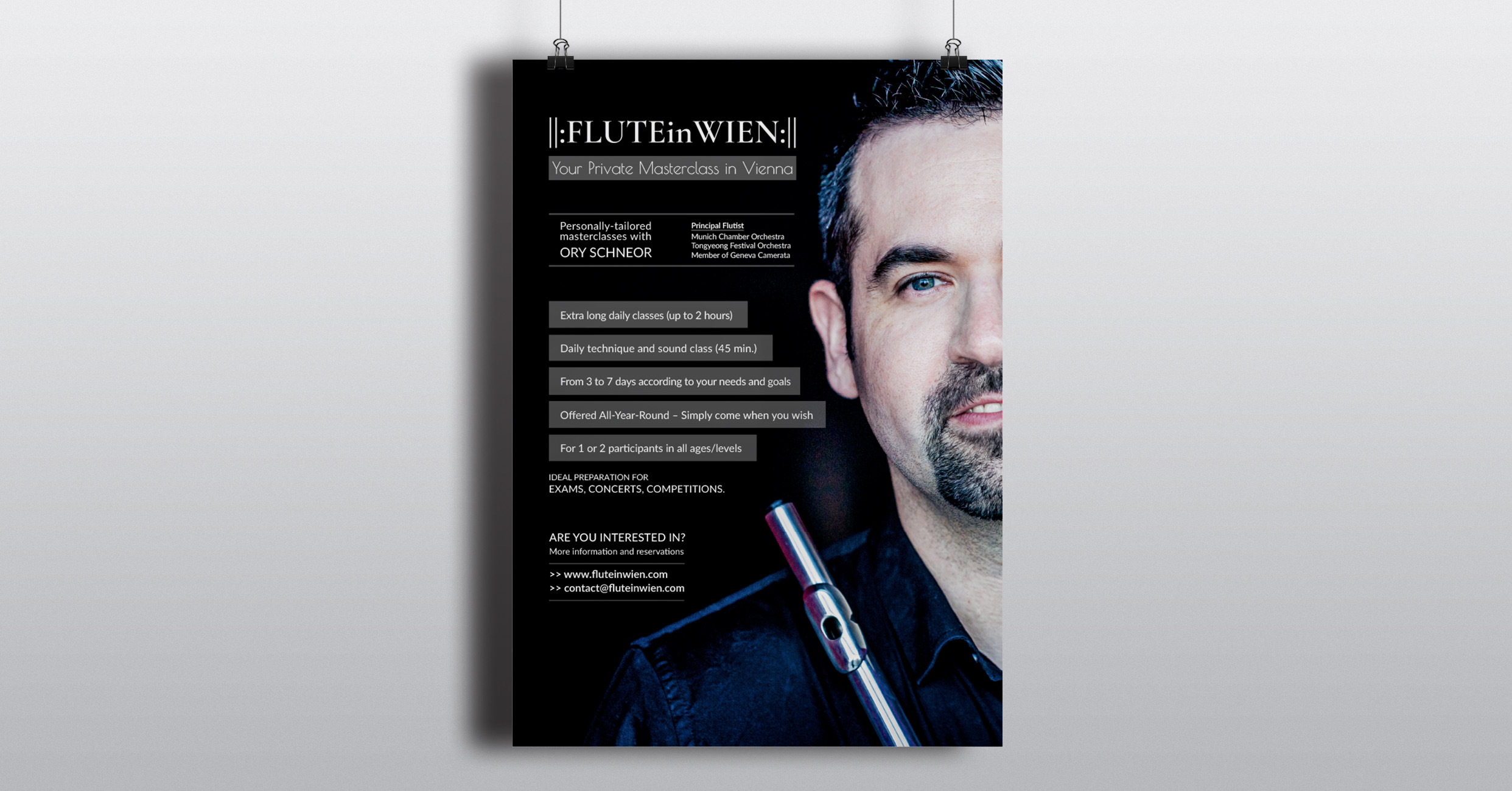 Client: FluteinWien
Project: Poster to offer his flute masterclass
---
FluteinWien offers private and personally tailored private flute masterclass for 1 or 2 participants in Vienna, Austria. The classes are individually adapted to the needs and objectives of each participant.
The project consisted of a poster design where his flute masterclasses would be publicized, reflecting his credibility as an excellent flautist and teacher.
It was necessary to emphasize that his classes are different from the traditional master classes. His classes are made to measure according to the objectives and wishes of the clients, a unique experiential learning.